Submitted by Melanie on Fri, 11/17/2017 - 10:32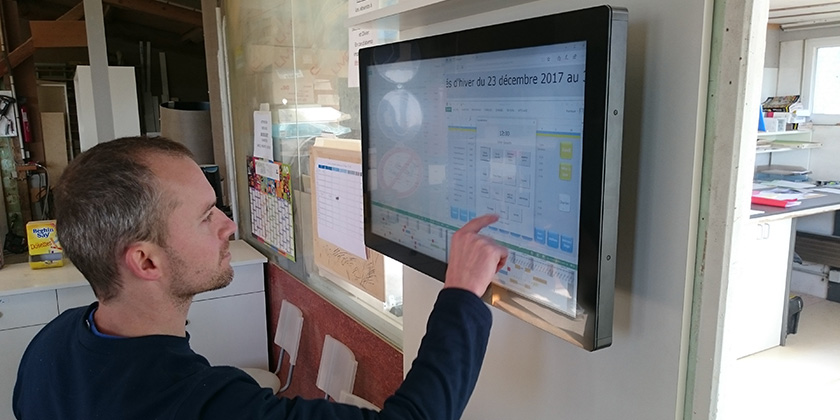 Ossature Production invested in a digital saw and machining centre in 2009.
Since then, life at the Production has become simpler and more streamlined thanks to the modern ways with which working hours are recorded  by the workers, exhibition schedules are managed, internal information is recorded and the ways in which the photos of stands and shops are set up in order to see the final result almost in real time!
Information flow between the sales advisors and the workshop is also more fluid and more efficient, which is certainly an advantage in these busy times!