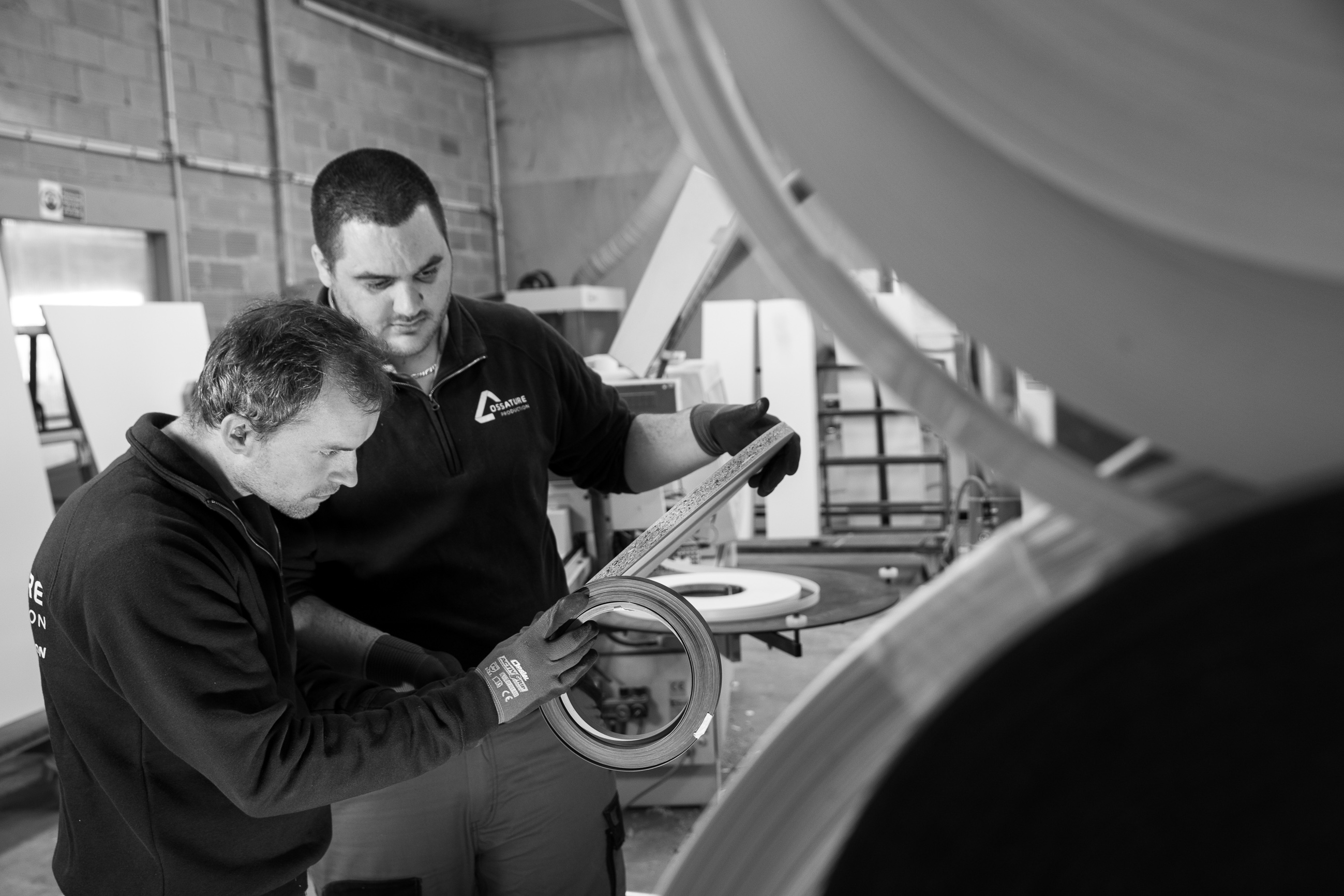 RESPONSIVENESS
Ossature Production is the partner of your communication in volume. Our mission lies within and around your project. In the case of an emergency, we can be as determined as you.
QUALITY AND COUNSELING
We are willing to react and help achieve your projects by providing you with precise quotation, useful tips and technical initiatives. We will interact between you and our workshop: developing successful and appropriate exchanges with our project manager.
COHERENCE AND DEADLINE COMPLIANCE
At the workshop, your stand or showroom represents a "haute couture" project and when installing it, it embodies a work of adjustment which remains true to the 3D image of your initial design.
YOUR SATISFACTION
Ossature Production and its teams of joiners and installers build the universe that looks like you. Whether it be a stand or a showroom, a corner or a shop, our operational excellence will reach your expectation.