Submitted by Melanie on Wed, 09/12/2018 - 13:57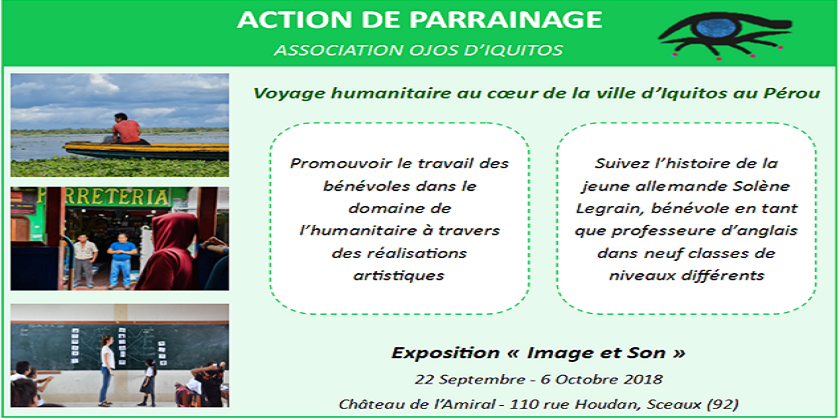 Ossature Production has the pleasure to support the "OJOS D'IQUITOS" association whose members, 4 students, want to promote the work of volunteers in the humanitarian world through artistic means.
These young students went to Iquitos in Peru, for two weeks in order to follow a volunteer student as an English teacher in a primary school welcoming young people from disadvantaged backgrounds.
This association achieved a "picture and sound" exhibition which will focus on the life in the town of Iquitos: the city and its inhabitants, its everyday life at school, their customs, their culture, the Amazon forest.
Photographs, sound atmospheres taken on the spot: it offers the visitor a journey in the heart of Iquitos.
COME AND MEET THEM DURING THE EXHIBITION
FROM SEPTEMBER 22 TO OCTOBER 6
AT THE CHATEAU DE L'AMIRAL (in Sceaux)