Submitted by Melanie on Fri, 03/30/2018 - 11:51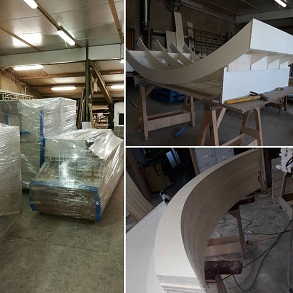 10 DAYS OF BUILDING AND A TRICKY TASK HAS BEEN COMPLETED : the entire construction is made of curves and 200 rounded shapes were necessary to make the aircraft fuselage.
It will be important for the junctions not to be too visible – and this is exactly how things have to turn out ! Now ready to go to Hamburg !