Submitted by Melanie on Fri, 01/26/2018 - 16:18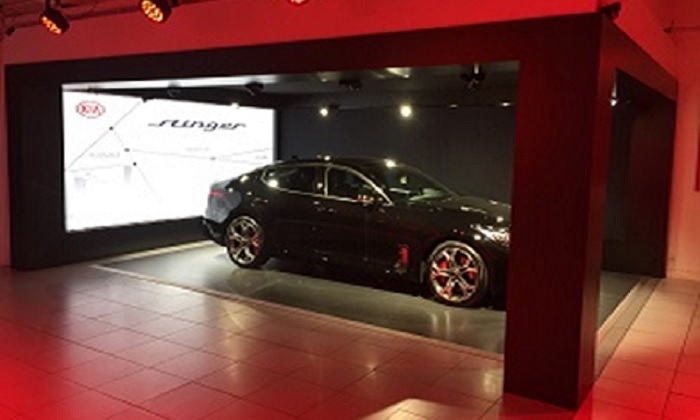 Design of a showroom – an exhibition car area at a KIA automobile dealership's, avenue de Suffren in Paris
Material : black melaminate, painted medium
All we had to do was to emphasize a visually pleasing arch while hiding a portico crane and to redesign the walls with painted wood.
Use of a black melaminate integrated into the existing walls.
The portico is turned into a luminous box and the back is covered with a light sheet.
What an invigorating red making the whole thing so warm !