Submitted by Melanie on Thu, 10/20/2022 - 10:55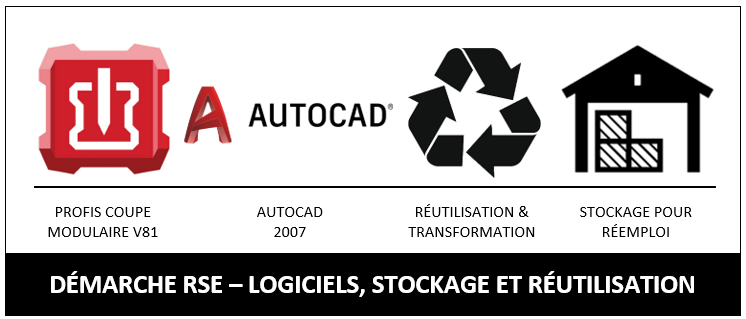 Let's talk about our environmental commitments this week : our company, Ossature Production, has a clear environmental responsability - storage and reuse softwares and processes.
PROFIS COUPE MODULAIRE V81 – software used to optimize each piece of wood panel to deal with  leftovers management and raw materials ordering adjustment.
AUTOCAD 2007 – design software used to produce plans and optimize the reading of our customers' plans (DWG-files).
REUSE AND WOOD PANEL PROCESSING – reuse of panels and transformation to floor boards or wood pallets in our workshop.
STAND STORAGE TO BE REUSED – storage of stands to have them reused from one year to the next with possible rehabilitation, renovation and maintenance if needbe.
You can find our entire CSR approach here.